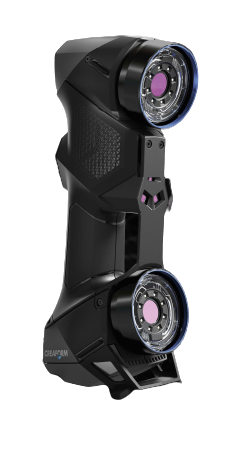 The HandySCAN 3D™ 
line-up is the reference in portable metrology‑grade 3D scanner.
Now in its 3rd generation, it has been optimized to meet the needs of design, manufacturing and metrology professionals looking for the most effective and reliable way to acquire accurate 3D measurements of physical objects anywhere.
This fast and versatile patented handheld 3D scanner is easy-to-use and generates highly accurate and repeatable results—even in difficult environments and with complex surfaces.
Accurate, Reliable & High-Resolution 3D Measurements
The HandySCAN 3D delivers accurate, high-resolution and repeatable results, regardless of the measurement setup quality and no matter the user experience. Featuring dynamic referencing, both the scanner and part can move during measurement and still provide an accurate and high‑quality scan.
Accuracy
0.025 mm (0.0009 in)
Volumetric accuracy
0.020 + 0.040 mm/m (0.0008 in + 0.0005 in/ft)
Reliable acceptance test
Based on VDI/VDE 2634 part 3 standard
ISO 17025 accredited laboratory
High resolution for fine details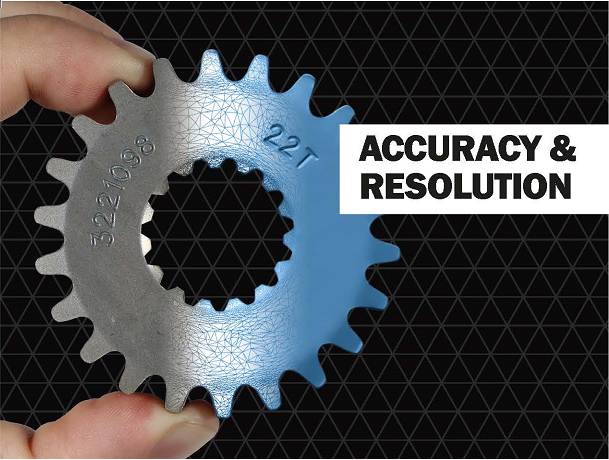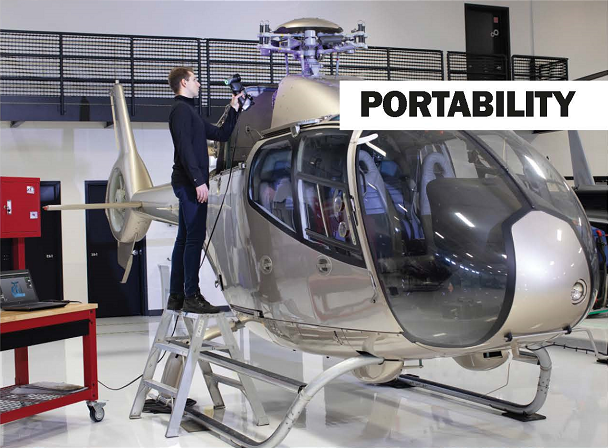 Portability
This handheld 3D scanner is a stand-alone device that does not require a tripod nor any external tracking device to operate. Fitting in a small suitcase, it can be brought anywhere and used in any environmental conditions without affecting its performance.
Lightweight
0.94 kg (2.1 lb)
Self-positioning with dynamic referencing
Fits into a suitcase
Take it anywhere you need
Faster 3D Scanning Process
The HandySCAN 3D scanner features multiple laser crosses and an automatic mesh generation, enabling a faster workflow from the set-up to the scan and then to the file!
Ready-to-use files
High measurement rate
Up to 1,300,000 measurements/s
Large scanning area of 11 laser crosses
Quick setup
Up-and-running in less than 2 minutes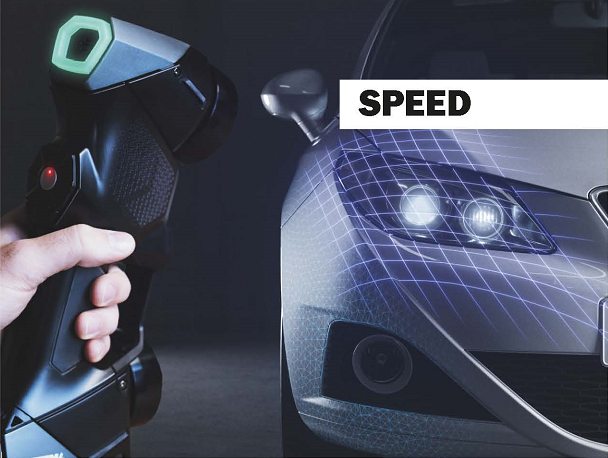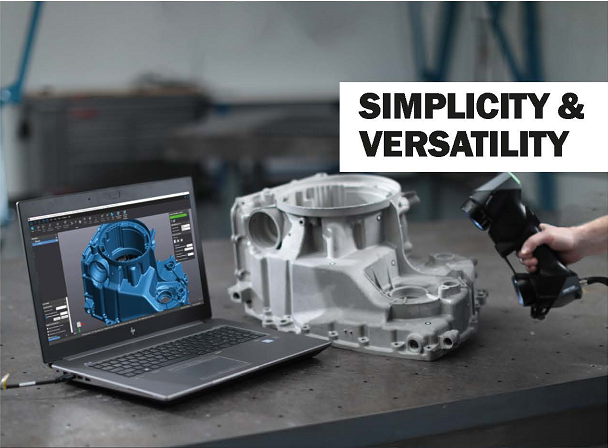 implicity and Versatility
With its user-friendly interface and ergonomic design, this 3D measurement solution is easy-to-use and has a short learning curve. Its versatility gives the opportunity to scan various object sizes and surface types in real time—all with the same device.