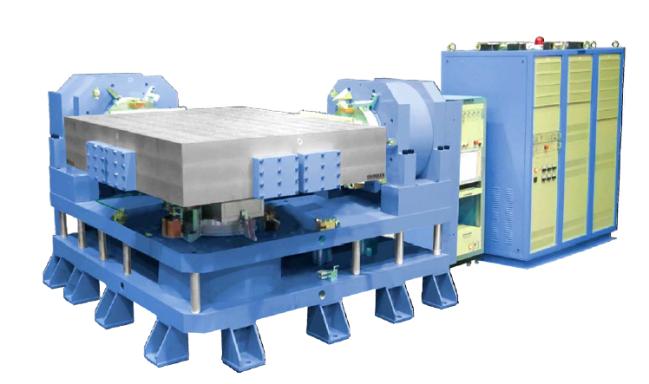 3-axis Vibration Test Systems G-6 Series
Towards 'More Realistic Vibration' The G-6 Series Vibration Test Systems (VTSs) can create 'More Realistic' vibration than any conventional Single -a xis V TSs by exciting specimens in three directions; left & right(X), back & forth(Y) and up & down(Z), thus most suited to seismic simulation, transportation PSD simulation, actual vehicle running simulation etc.
Restraint on 'Cross-talks (unnecessary vibration)' Long-experienced technology for the unique Hydro-static Bearing systems allows for restraint on 'Cross-talks' among the three axes, thus making it easy to control in accordance with the set 3-axis vibration test conditions.
3-axis Simultaneous VTSs & 3-axis Sequential VTSs Available In addition to 3-axis Simultaneous VTSs, 3-axis Sequential VTSs, only capable of testing axis by axis with one-touch switch-over or optionally available automatic series tests (in order of Z→X→Y) are also available.